Find Your Fit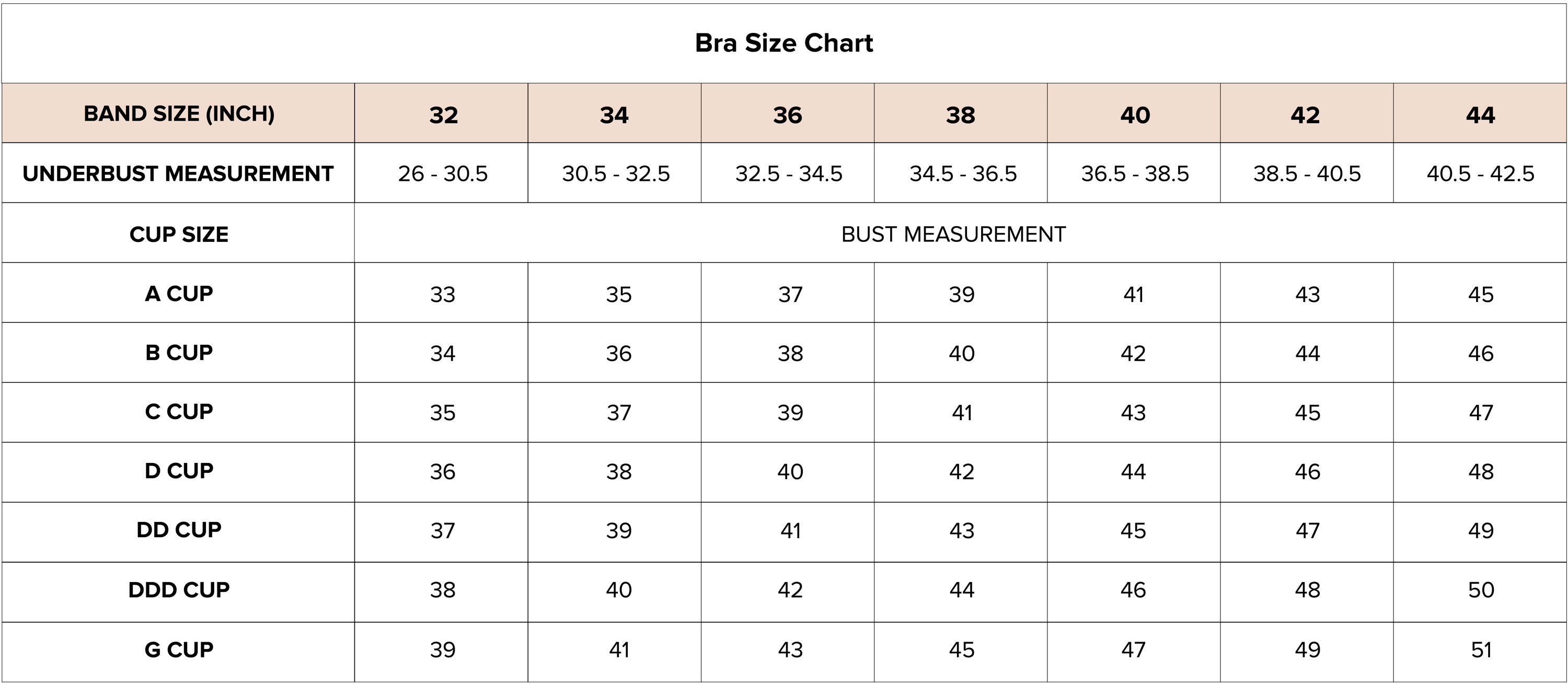 How To Measure Your Bra Size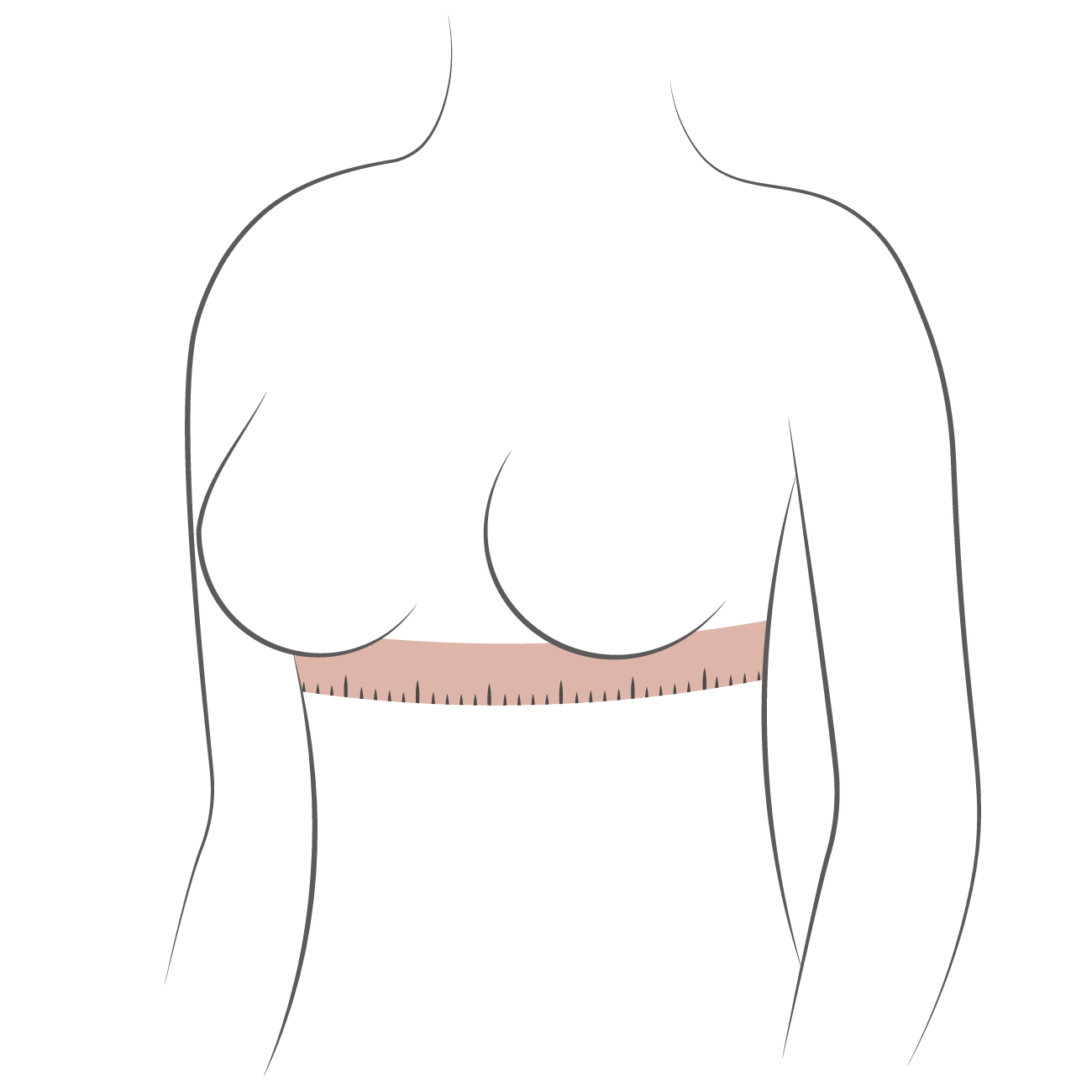 Wrap the measuring tape around your ribcage, directly under your bust. Note down the number. If you are in between band sizes, size up for a relaxed fit, size down for a snug fit.
If you're calculating in inches, add +4 to your measurement. For example, if you measured 34 inches, you would be a 38.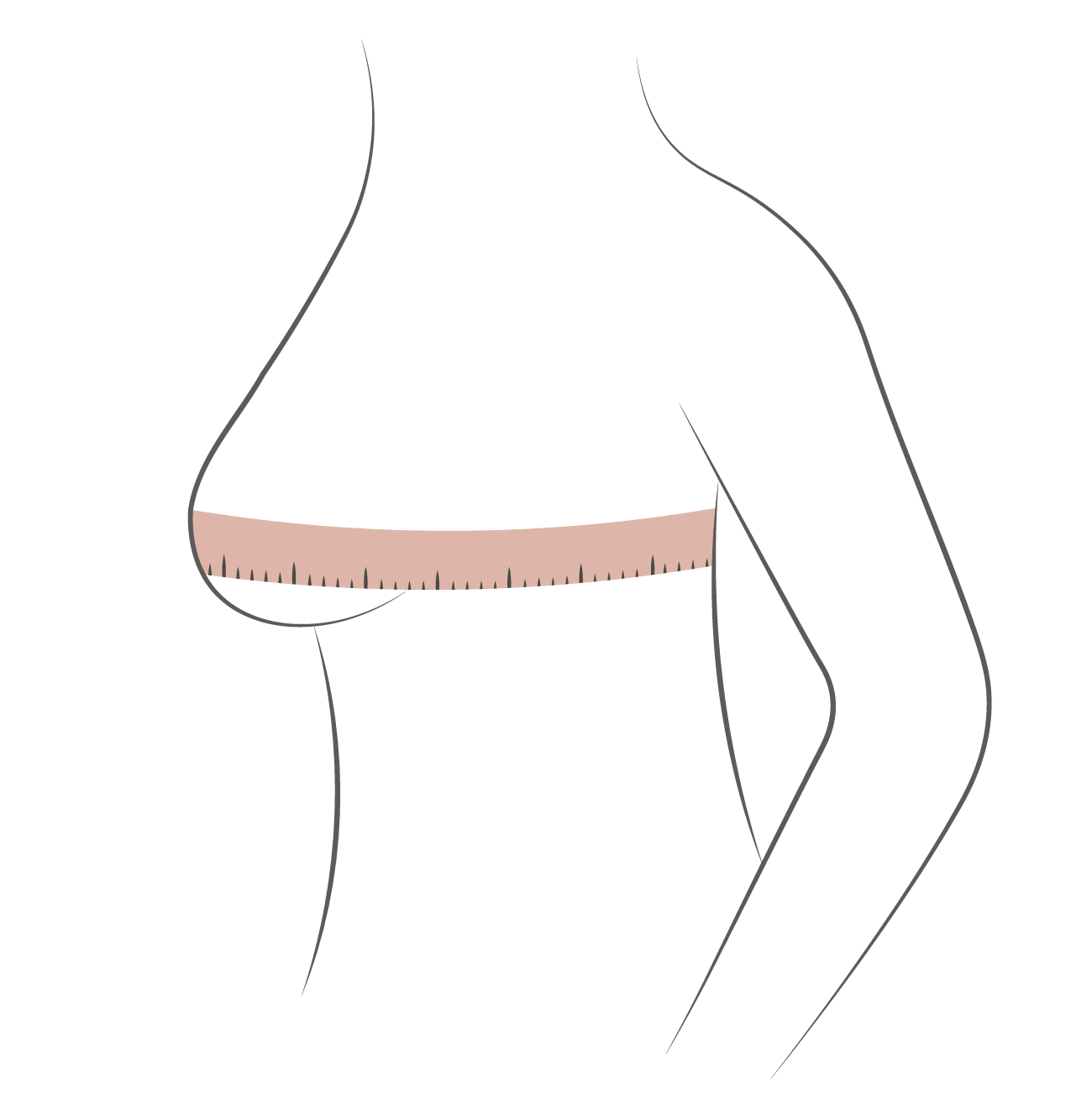 Now Your Bust and Cup Size
Measure your bust size by leaning forward and loosely wrapping the measuring tape around the fullest part of your bust (this is your nipple level). Note down this number.
To get your cup size, match your bust size to your band size in the chart above. For example, if you measured 38 inches for your band size, and your bust size is 42 inches, you are a 38D.

For the most accurate results measure yourself without a bra.